COMMERCIAL QUALITY AWNINGS
SEND AN ENQUIRY
Please leave us your details so a member of our team can contact you to discuss your requirements.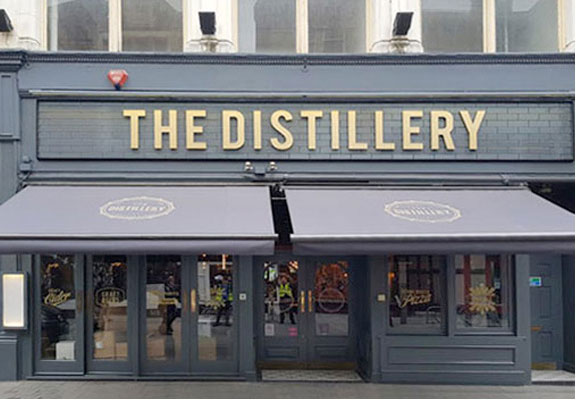 We Do Awnings
We can supply a huge range of Awnings with a simple fixed cost site survey and installation. We supply remote controlled awnings or manually extended, with printing and branding design advice to help your outside space look and feel the way you want it to. We can also add features like wind detectors to automatically close awnings should the wind speed pick up to dangerous levels.
A complete service covering everything you need with awning designs and installation customised to your requirements. Just call us for a full quote as well as help and advice for your project.

Awning Types
We can offer a wide collection of different awning systems which can be installed to up to 18 meters wide in a single range. You can have projections from 1.5 meters to 9 meters. Lighting and heaters can be integrated into the installation, providing heat and comfort.

Branding
We offer a complete printing service both digital and screen printing. You can choose a base colour that suits your brand the best and you can print virtually anything in any style on any of our canvases.

Installation
We partner with some of the most experienced installation teams across the UK. Our single point of call gives you one person to manage the entire process. If you have any questions about the installation, the servicing or maintenance of your new awning we will have the answers and we will co-ordinate any call outs or responses as required. All you need is our phone number. We do all the hard work so that you don't have to and we take full responsibility for your awning throughout the project and afterwards.
Single Cost Survey and Installation
We offer a fixed cost survey and installation service so you know exactly what the survey and installation will cost. We coordinate fully professional installation services so that your awning performs perfectly as well as looking great.
They were so pleased with the results we now have lots more on order for the rest of their pub chain.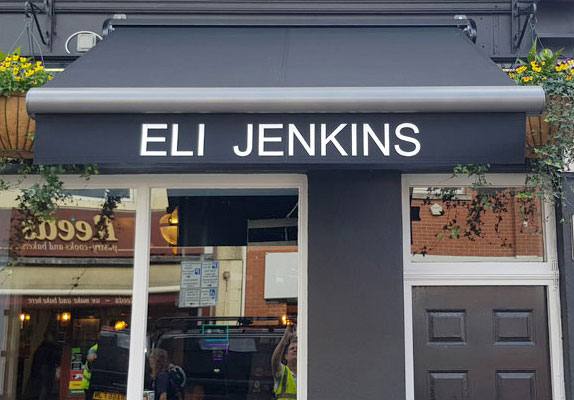 Made to Order
All our awnings are made to order and customised to fit your frontage perfectly. You will get the overhang you want, at the width you need, at a price you will love. Everything is of a commercial quality and built for safety, performance as well a fantastic looks.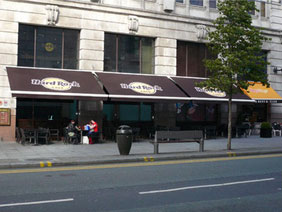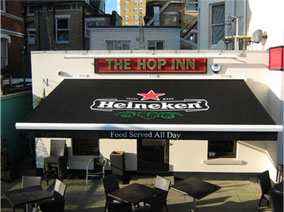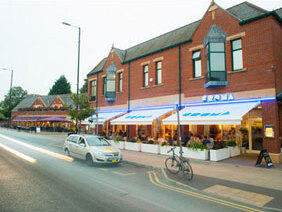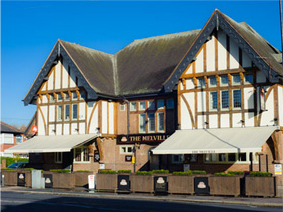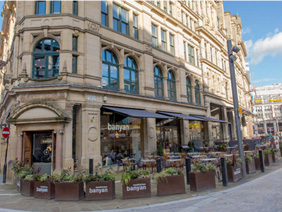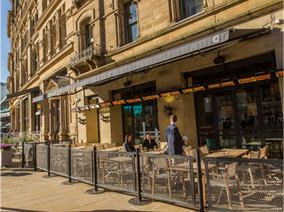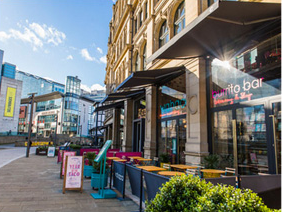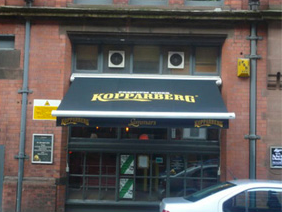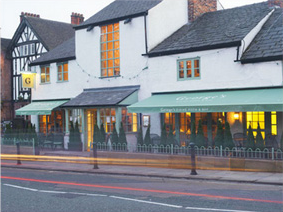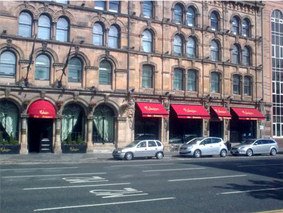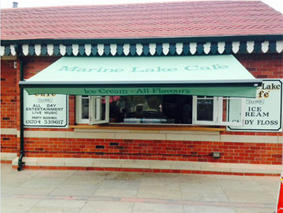 WE'RE TRUSTED BY